Enhancing Cancer Care
Cancer care in our region is on the brink of its next evolution.
Join in our plans to develop a new Carilion Clinic Cancer Center to be built near the Roanoke Innovation Corridor.
Our new center will enhance cancer care in our region by expanding opportunities for research and access to sophisticated clinical trials.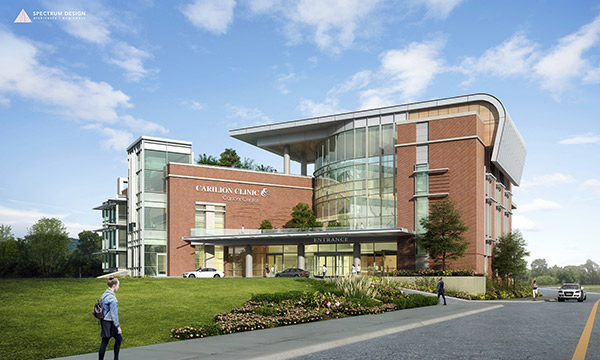 We envision:
State-of-the-art facility
Personalized care from a team located all on one site to make care more convenient for patients and their families
Access to a wider range of treatments right here, including new and diverse clinical trials
You can help make our vision a reality.
Building and outfitting the new center will cost an estimated $100 million. Your gift of any amount will help ensure that the best medical care is available close to home for every person in our community with cancer.
Share our vision by making your commitment to a healthy future for our community.
"As a former oncology nurse, cancer care has long held a special place in my heart. I'm thrilled that we're taking the next step to enhance care in our region, building upon the dedicated work of those who have come before us."
~ Nancy Howell Agee, President and CEO of Carilion Clinic
Want to know more about giving opportunities? Contact the Foundation at 540-224-4544 or foundation@carilionclinic.org.